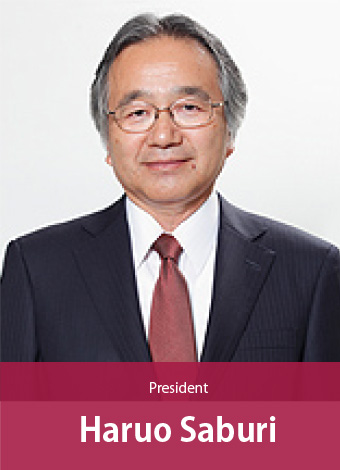 About 100 years ago, the founder of the university, Mr. Yoshiki Ichimura, established "personality as the first priority, and skills as the second" as the school philosophy.
Mr. Ichimura advocated that education should not be reduced to a mere infusion of knowledge but, above all, it should foster "persons of integrity". His teaching has started shining again at present.
The world is undergoing a major transformation. Due to the rapid development of science and technology, the industrial structure has changed drastically, and globalization centering on the economy has progressed. The effects of rapid globalization are causing great confusion not only in the economy but also in the political world.
In this unstable era, it is becoming increasingly important to set the "people" at the center of value. In line with the spirit of the university establishment, our primary educational goal is to develop true human resources.
Also, especially in these days, the ability to acquire at university is not the ability to learn existing knowledge and apply it to society, but the ability to flexibly adapt themselves to changing situations. Our second educational goal is to foster human resources who "can play an active role globally, especially in Asia" in the new era, so we have actively accepted foreign students from Asia, and we have created opportunities for Japanese students and foreign students to cooperate and compete for their development.
Our university is situated in Inuyama which is rich in nature and culture, and we intend to consolidate and develop our university as a place where young curious people get together and think globally.